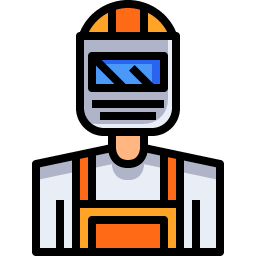 Cameron MacLellan is the Village's Public Works Coordinator.
Cameron manages a team of proud Belledune employees who maintain our roads, bridges, parks and other community infrastructure. Throughout the course of the year Cameron is in charge of overseeing important infrastructure projects, including but not limited to:
· Ditch Maintenance
· Road Repairs
· Garbage Collection and Big Garbage Days
· Drainage Issues
· Park and Public Spaces Upgrades and Maintenance
We hope that as you see Cameron and his team around the village you'll say hello and bring up any opportunities to make Belledune an even more beautiful community.
The village has over ninety kilometres of road within our municipal boundaries. Although we share responsibility for the upkeep of NB Route 134 / Main St. with the province, it is an ongoing and never ending job to maintain the quality of all our municipal roads for those who travel them.
Roads are recognized as a Capital Asset of the Village of Belledune. As a capital asset the roads in the village have a designated life cycle and it is the intent for the Public Works department to ensure these assets are strategically repaired and replaced, delivering the best roads possible for the citizenship.
To see a list of current road repair projects please click below. And to notify the village of a new road issue, please fill the form out below or, contact the village via telephone.
In a desire for greater transparency and to showcase the hard work of our public works department, we have made the decision to showcase the various projects they are currently undertaking.
Note there are many ongoing projects, on day-to-day or week-to-week basis, which may not appear on this list.
We endeavour, however, to showcase the work that is ongoing for new projects in the community. Please feel free to use this as your source for information on all ongoing projects within the Village of Belledune.
Our Village covers a significant area on the northern shore of New Brunswick and significant infrastructure is required for the municipality to operate. Our local infrastructure includes facilities like roads and bridges, arenas, recreation centres, gymnasiums and parks. The village also has a small fleet of vehicles, as well as light and heavy equipment, to maintain the beauty and function of the village.
If you have any questions about any piece of our public infrastructure, or ideas on how we can manage and utilize them more effectively, please feel free to reach out to us directly by utilizing the form below.